Look out for family and friends, urges new health secretary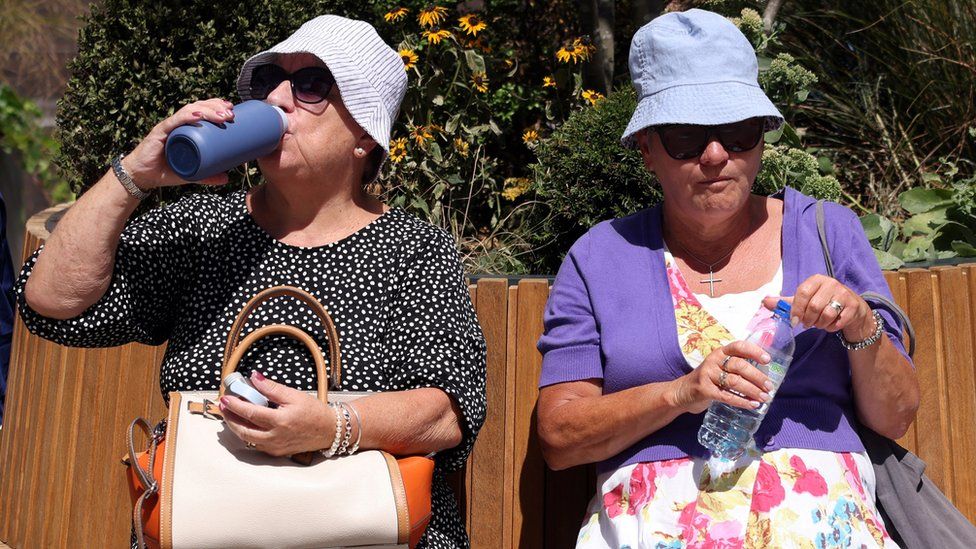 Extra measures are being put in place for ambulance services as the UK heatwave approaches, says Health Secretary Steve Barclay.
สล็อตwallet Automated deposits and withdrawals wherever you are are, you can always have fun. Never miss a bet You no longer need to travel out to play these fun slot games far away.
More call handlers and extra capacity for the 111 helpline are among the steps planned for Monday and Tuesday.
He urged the public to look out for vulnerable relatives and neighbours.
A national emergency has been declared, and the UK's first red extreme heat warning issued, with temperatures possibly reaching 41C (106F).
That would be the highest temperature ever recorded in the UK - above the current high of 38.7C in Cambridge in 2019.
Mr Barclay said: "The clear message to the public is to take sensible steps in terms of water, shade and cover. That's the best way of mitigating against the heat.
"We're asking people to keep an eye out for their neighbours and those who may be vulnerable."
On Saturday, temperatures reached 29.1C in Kew Gardens in west London, and Heathrow Airport, with highs of 31C expected in central England on Sunday.
In east Kent, hundreds of people were left with either no water or low pressure on Saturday after a power failure on Friday evening.
The extra support for health services also includes extra ambulance capacity, and freeing up space in hospitals so patients are not stuck in ambulances outside, said Mr Barclay.
NHS leaders have warned there could be greater demand for ambulances - and said patients should not be left outside hospitals in hot weather for more than 30 minutes.
The new health secretary was speaking after an emergency Cobra meeting held by the government on Saturday.